The Department of Drawings and Prints boasts more than one million drawings, prints, and illustrated books made in Europe and the Americas from around 1400 to the present day. Because of their number and sensitivity to light, the works can only be exhibited for a limited period and are usually housed in on-site storage facilities. To highlight the vast range of works on paper, the department organizes four rotations a year in the Robert Wood Johnson, Jr. Gallery. Each installation is the product of a collaboration among curators and consists of up to 100 objects grouped by artist, technique, style, period, or subject.
This installation considers how artists working in early Renaissance Italy, late Georgian Britain, and nineteenth-century Europe and America sought new approaches to record and shape visual imagery. Sections also focus on representations of motherhood and on portraiture.
Early Italian drawings, ranging from model book sheets to sketches after nature, give insight into the emerging centrality of the medium to the artistic process. The selection illuminates popular workshop practices and explores the ways in which painters and sculptors relied on the exercise of drawing to record designs, develop compositions, and hone their craft.
William Blake offered late Georgian Britons a radical new vision, revealed here through a treasured copy of his Songs of Innocence and Experience, acquired soon after the Print Department was established. These small, vibrant images are placed in conversation with Blake's large relief etchings and Biblical watercolors, and works by his British contemporaries.
Prints and drawings by nineteenth-century European, British, and American artists convey the intimate relationship of mother and child. From formal portraits to scenes of the private sphere, these works communicate the tenderness and tribulations of early motherhood. Finally, a group of etched portraits brings together artists, especially printmakers, in the circle of Edouard Manet and Edgar Degas.
A slider containing 5 items.
Press the down key to skip to the last item.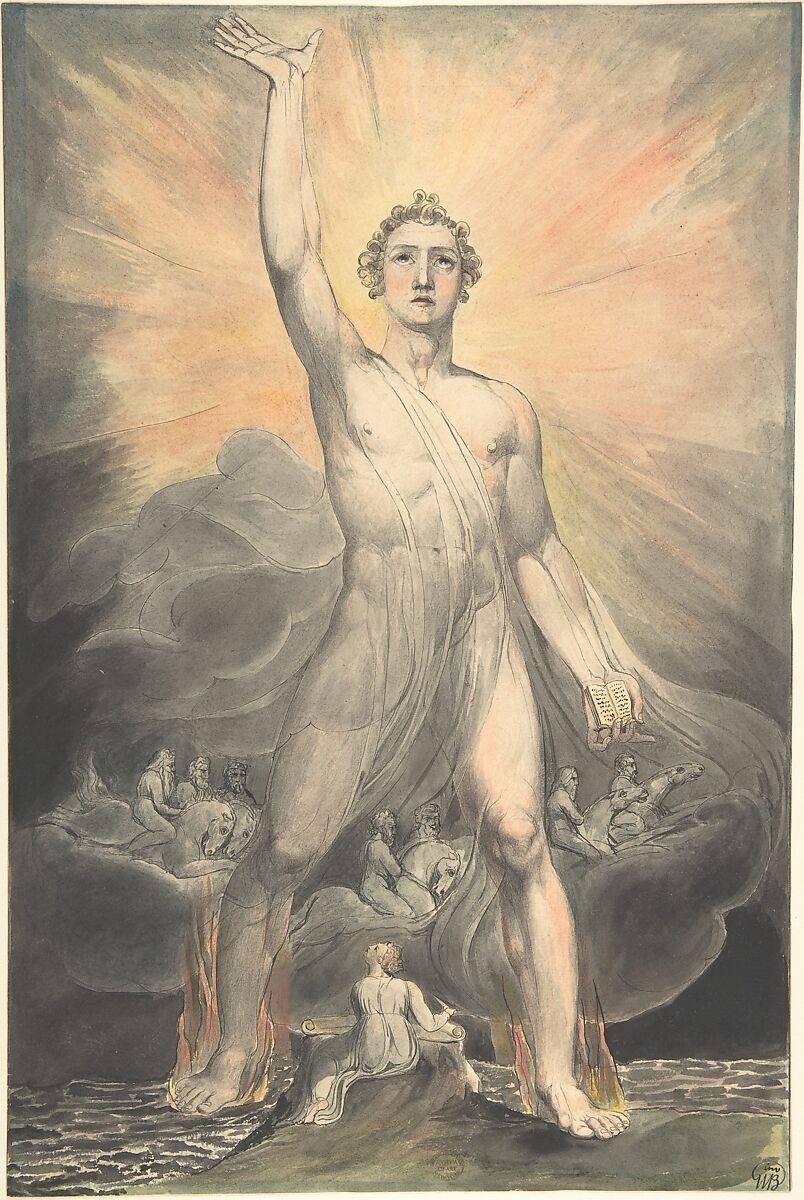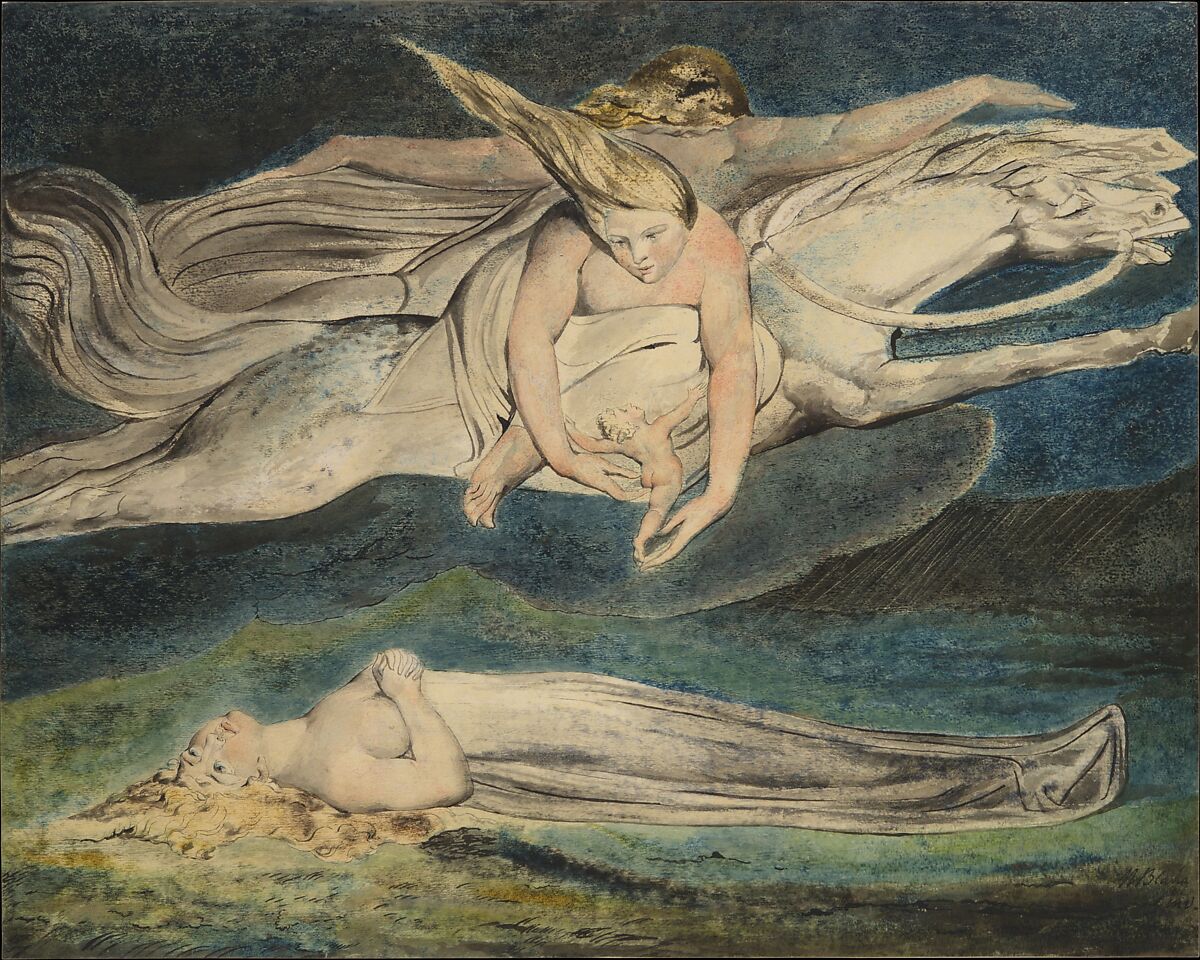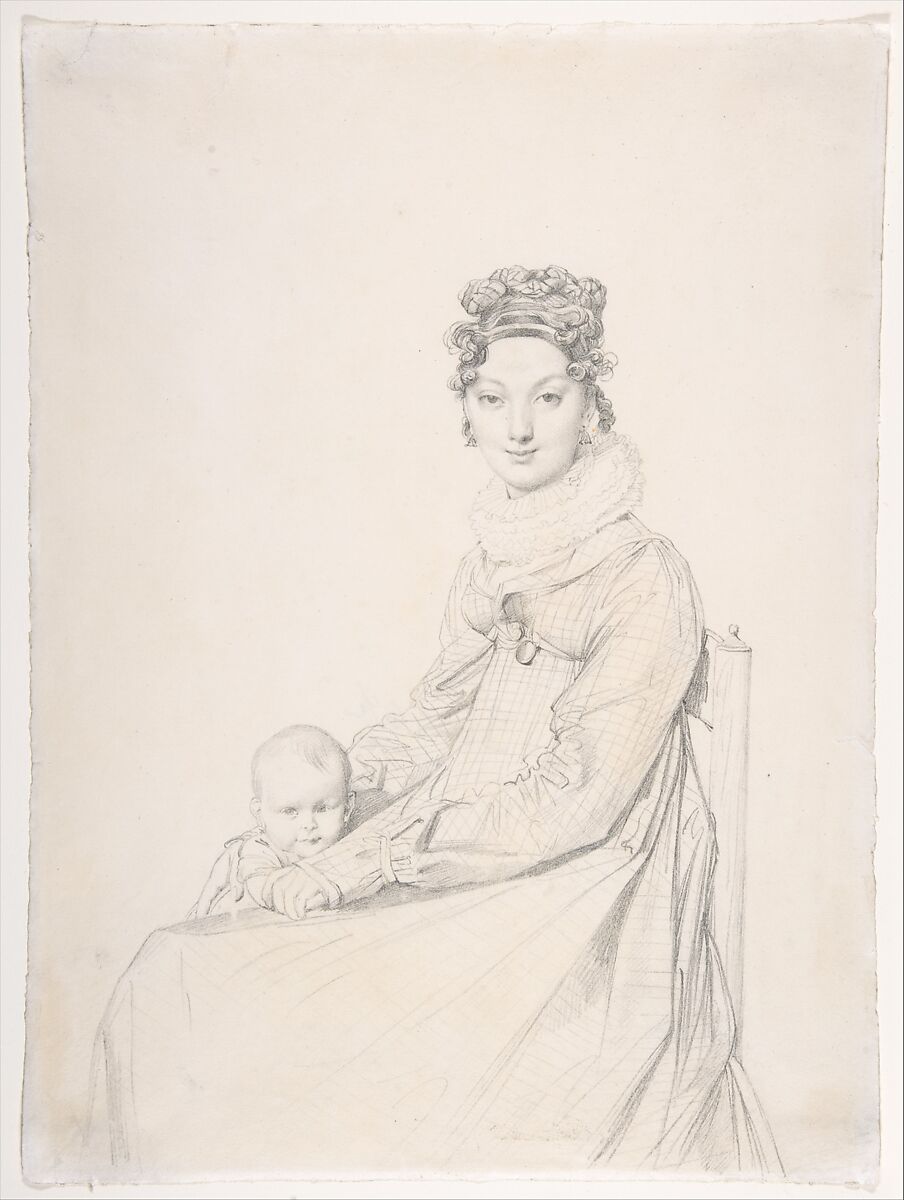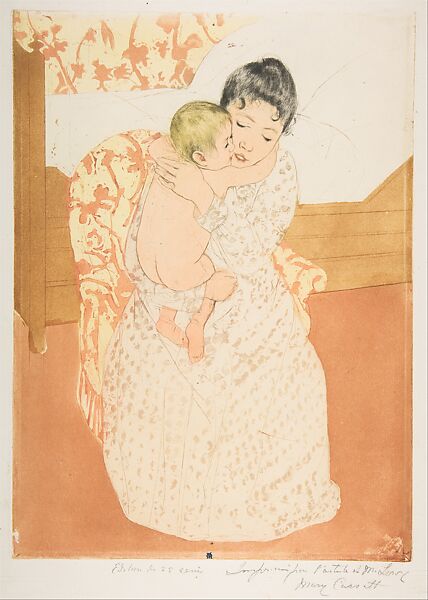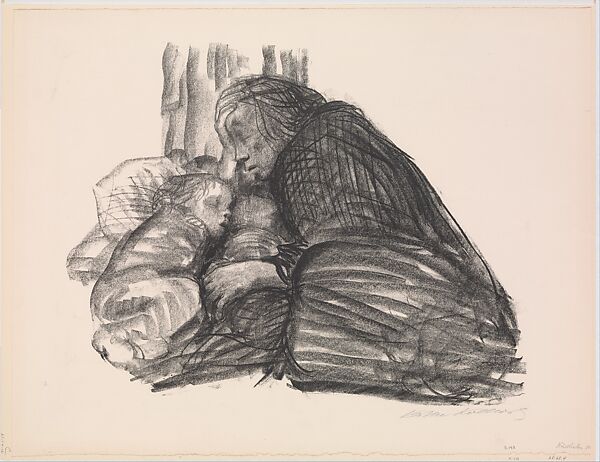 Marquee: William Blake, Pity (detail), ca. 1795. Relief etching, printed in color and finished with pen and ink and watercolor, sheet: 16 5/8 x 20 3/4in. (42.2 x 52.7cm). The Metropolitan Museum of Art, New York. Gift of Mrs. Robert W. Goelet, 1958, transferred from European Paintings (58.603)